Read the latest blog from Weekday
Body Scan Jeans launched in 2021.
All the cotton in our denim is organic or recycled.

All zipper tape made from 100% recycled polyester.
We love denim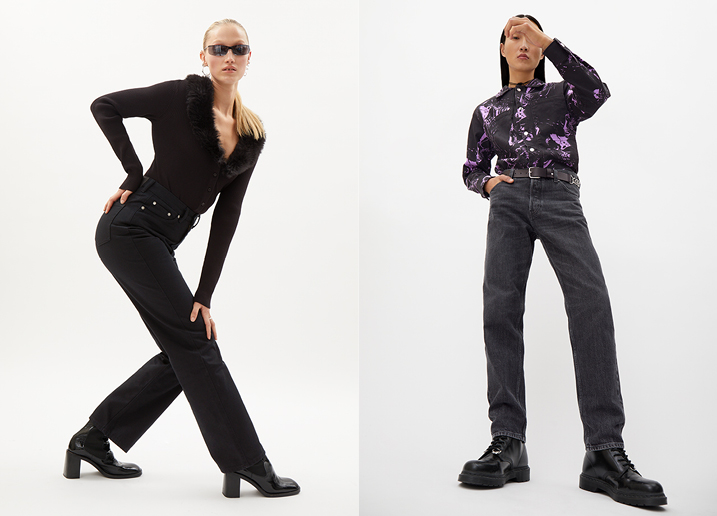 We love denim and it's been at our core since the start. So, we make sure we do jeans well. All our denim styles are made from organic cotton since 2015, and increasing the share of recycled cotton and other low impact material options is one of our top priorities.
Here are some of the goals we've reached with our denim lately:
Metal buttons and rivers are all Natural Finish or Eco Finish from YKK Fastening Products Group.
All zipper tape made from 100% recycled polyester.
All thread made from 100% recycled polyester.
All washes are classified as Green from season 4 (2021) according to Jeanologias EIM score (Environmental Impact Measurement).
At least 5% recycled cotton in all jeans from 2021, some styles with up to 20% recycled cotton and constantly increasing this share.
Hemp and organic cotton blends in two styles from fall 2021 with the hope of increasing the share already for 2022.
During 2020 and 2021 we launched a limited edition collection with the Jeans Redesign project led by Ellen Macarthur Foundation and a limited edition of our most popular denim style ROWE together with IFC (Infinity Fiber Company).
In 2021 we introduced Body Scan Jeans, Body Scan Jeans, a made on demand innovation, at our store at Götgatan in Stockholm.